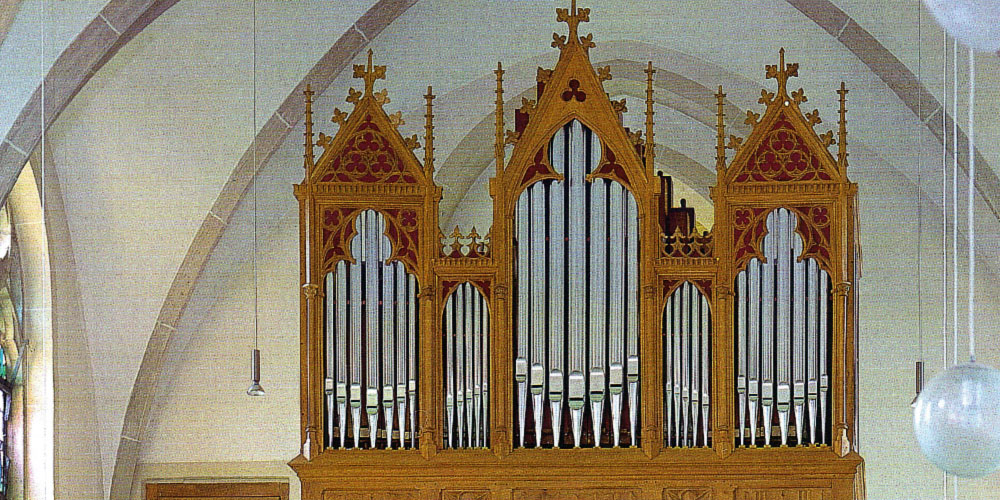 07 Mar

Overhaul of "our" Klais

In 2003 we had the pleasure to restore the 1889 Klais organ, which is still one of our references when it comes to restoration. Initially built for the Collegium Josephinum in Bonn, we found the instrument in a rather poor condition when we purchased it in 1999. After a couple of years we found a beautiful new home for the organ in the church of St. Peter and Paul in Euskirchen-Kleinbüllesheim.

2019 this little gem will be cleaned and overhauled. We are looking forward working with church musician Volker Prinz and Diocese Organ Advisor Eckard Isenberg.