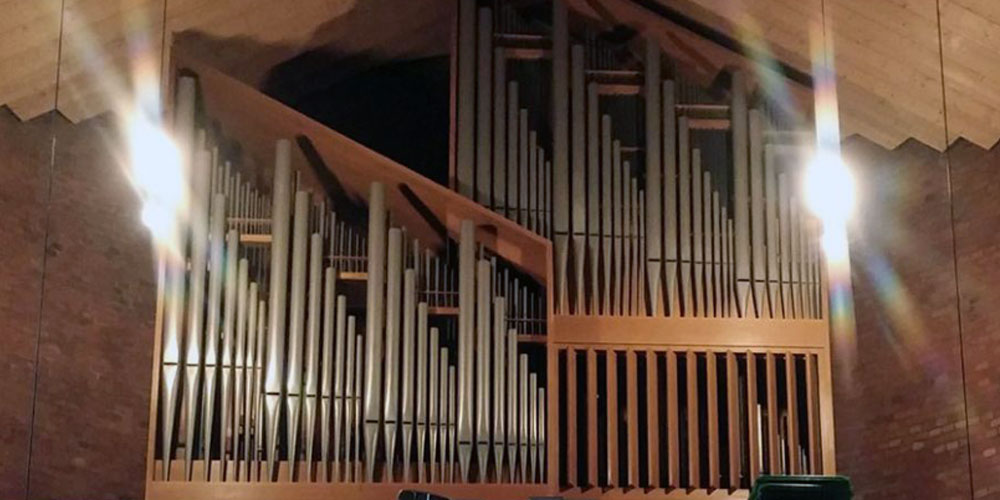 04 Mai

Sanierung der Orgel / Renovation of the organ in Wermelskirchen, St. Michael

(english version below)

Heute begann die Sanierung der Klais-Orgel der katholischen Kirche St. Michael in Wermelskirchen. Das Werk wurde 1975 eingeweiht und verfügt über 24 Register auf 2 Manualen. Bereits 2011 wurde durch unsere Firma die Tontraktur überarbeitet (Austausch Alu-Kapseln durch Holz) und ein neues modernes SINUA-Setzersystem installiert.

Jetzt, 6 Jahre später, erfährt die Orgel eine umfassende Generalsanierung. Wir freuen uns auf die weitere Zusammenarbeit mit Kirchenmusiker Marcus Richter!
---
Today we started the overhaul of the Klais organ of St Michael in Wermelskirchen. Ths organ was inaugurated in 1975 and has 24 stops on 2 manuals. Already in 2011 our company has worked on the mechanical tracker action (wood instead of the failure-prone aluminium parts, installation of a modern combination action system).
Now, 6 years later, we started the general overhaul of the instrument. We are looking forward working with church musician Marcus Richter!